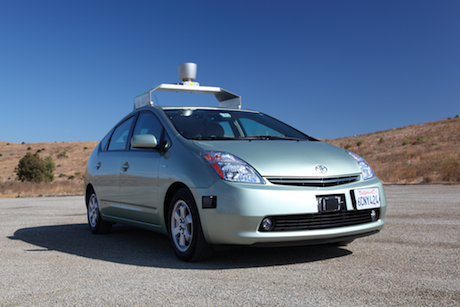 Like James bond cars, can you imagine a car, that can drive themselves? Obviously your answer may, It;s under development by motor vehicle engineers. BUT,
"We have developed technology for cars that can drive themselves". wrote Google on its official blog.From other companies, you would have expected press conferences, demonstrations at trade shows and paid news for more publicity, But from Google, just a blog post and some snippets for the press. Another casual "Revolution".
But it's just not an revolutionary development.
Larry and Sergey founded Google, because of they really want to solve and find solution for big problems. And now a days, one of the big problem facing is vehicle accidents and treffic security. Hence now the Internet giant, Google is trying to help us to prevent traffic accidents, also make our way happy and to reduce carbon emission by fundamentally changing car use.
So Google developed a new car, that can drive themselves. The Google Automated cars uses video cameras, radars, and a laser range finder to "see" or observe other traffic and to take right decision, as well as detailed maps ( which collect by manually driven vehcles) to navigate the road ahead. This is all made possible by their large database, which can process enormous amount of data requested by their cars.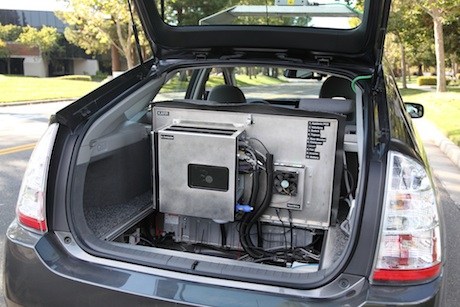 Google's automated car have some abilities as in James Bond films, Just by its reputation, they can open doors that would be closed to others.
Like this post? Follow Us via Facebook | Twitter


Update: After the introduction of Google Driverless car, Many leading Car manufacturing companies are introduced their driver less car models.

You may Also Like :